News detail
Joint meeting for stoma therapists and patients in Germany
05 Oct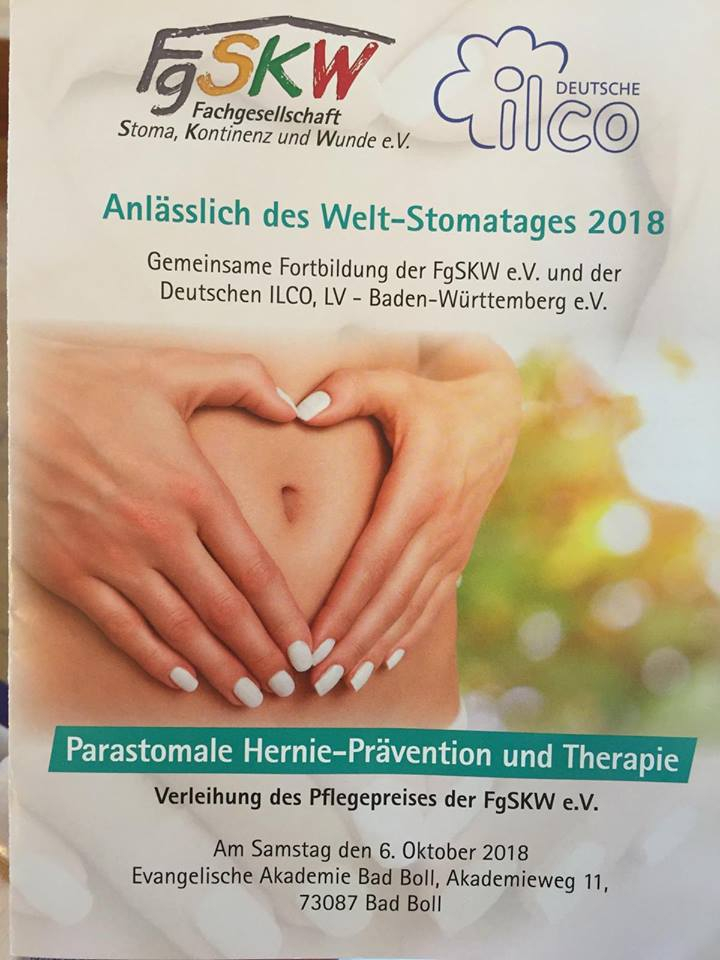 On Saturday 6 October a joint meeting for stomatherapists and patients was held by the German association for stoma, incontinens and wound care (FgSKW) and the German Selfhelp-association (ILCO).
The venue was the idyllic spa town of Bad Boll. Approximately 165 guests participated in the sessions including among other things interdisciplinary lectures on the subject of 'Parastomal Hernia - Prevention and Therapy' and lectures by the 3 winners of this year's care award:
Ms. Sati Taskin: "Shame feeling for people with stoma."
Mrs. Sabrina Dittmeyer: Typical Crohn "Prejudice or reality?"
Mr. Dominik Öhrlein: "Selected aspects in the consultation of urostomy patients with a focus on hygiene-specific issues"
FgSKW thanks everyone involved, and especially the ILCO and the nursing prize winners, for their participation in this successful event.
Go to news list